Image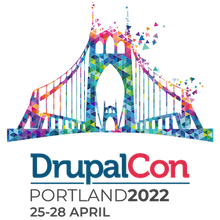 This year's DrupalCon marked the first in-person North American DrupalCon in two years. The atmosphere was electric the excitement was infectious (no pun intended) and seeing people again was energizing. We came together in Portland Oregon to talk Drupal, share ideas, and catch up with old friends. Here are some highlights from the week in the city of 7 bridges.
Thank you so much to everyone who attended #DrupalConPortland 💙 We had a fantastic time & we hope you did too! pic.twitter.com/haaQ9ONGAM

— DrupalCon (@drupalcon) April 29, 2022
Driesnote
The Driesnote was inspiring and painted an amazing picture for the future of Drupal. First, the slide decks design almost stole the show. The visuals added a sense of wonder and magic to the topic. Dries spoke of smaller core, where some modules currently in core will be moved to the contrib space. A theme of Drupal being for Ambitious Site Builders really spoke to me. As I consider myself an ambitious Site Builder!
Driesnote: Portland DrupalCon 2022
Mautic
I had the pleasure of sitting in on a talk with Nick & Ruth from the Mautic community. They took the hefty task of demoing Mautic in an hour session. I will say they showed the great power of Mautic and left most with a desire to tinker more individually. You can find the slides and walk through here. We also had Ruth (one of the prresenters) on Talking Drupal #343 where we talked about Mautic.
Layout Builder
The following Layout Builder talk really got me thinking of the possibilities with Layout Builder. They showed how they configured a site with Layout Builder to be more user friendly then core. Also, showed the ability to stage content on a production site.
A deep dive of the possibilities of layout builder for the site builder & content editor DrupalCon
Shameless Plug - Non Code Contribution Talk
Yours truly presented on Non-Code Contribution and how it powers open source. It was great talking to a room with actual people for the first time in two years.
View Non-Code Contribution: Using your passion and skills to power open source. on Notist.
Project Browser
While at DrupalCon I had the chance to work with the Project Browser team to help them push the initiative forward. I worked on two issues the first an intro to Project Browser and the second was working to improve the drupal.org project pages. I also worked to improve  the category filters for projects in the contribution room. This was a great experience to help improve Drupal and I would recommend it to everyone.
Arron Winborn Award
This years Arron Winborn Award winner was none other than Angie "Webchick" Byron. I had the pleasure of chatting with Angie about Drupal 9.2 on Talking Drupal #310.
Semantic Versioning
Mike Miles delivered a great talk on Semantic Versioning and showed some of the process MIT uses to deploy updates to their site. He has some great examples in his slides and even does a live demo.
Managing releases using Git tags and semantic versioning: DrupalCon Portland 2022
Food & Drinks
Lottie & Zula's
While in Portland I had some great food and drinks. Went to some great parties and had amazing conversations with a number of people. All the way across the country I found a place with a RI connection. Lottie & Zula's has great breakfast sandwiches and the owners are from RI.
Image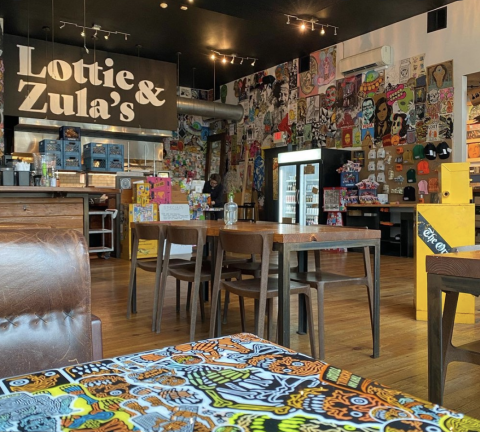 Saint Simon Coffee
What would a DrupalCon be without a great coffee spot. For this trip I a rercommendation from a tweet by Froby (Avi Schwab) for my morning jolt.
Nice #DrupalCon @DrupalCoffee bike ride to @saintsimonpdx this morning. It's a cute shop, the coffee is great, and they've got some fun merch. pic.twitter.com/BygAzSArnv

— 😷 Schwab (@ajschwab) April 27, 2022
One morning I walked to Saint Simon Coffee and had a lovely, peaceful, and amazing cup of coffee and a danish.
Image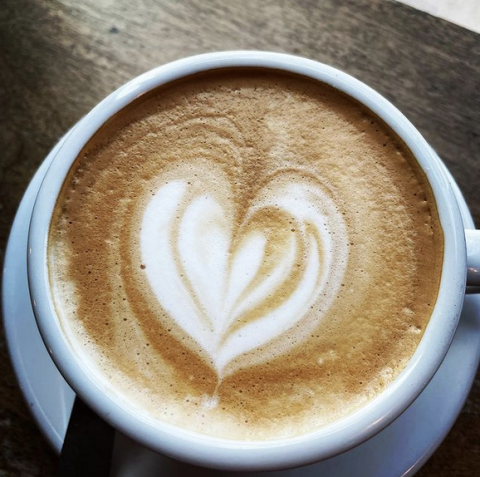 Wayfinder Beer
Last but not least was dinner with a few friends, both old and new. We went to Wayfinder Beer for great beer and amazing food. We had such a good time some of us went back to try more of the menu before leaving Portland.
Conclusion
DrupalCon Portland was without a doubt different from years past. However, at it's conclusion I left feeling reinvigorated, excited, and ready to make Drupal and the community better. To bring the community back together at events and to build new sites and platforms with the CMS we all know and love. This DrupalCon did exactly what I hoped it would for me and so many others. It brought us back together to move open source forward. Onward and Upward!