Image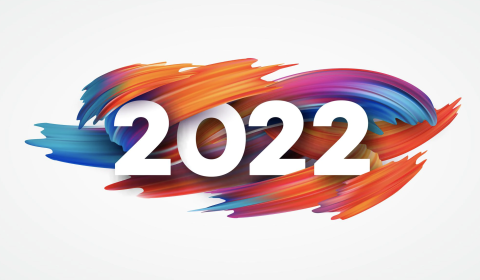 This year has gone by in the blink of an eye. As I sit here half way through the last week of the year, It got me thinking about everything I did this year. I figured I would get a start on one of next years goals, more blogging. Here it goes 2022: A year in review!
Drupal Event Organizers Working Group
In 2021 I had the great pleasure of being asked to be on the Drupal Event Organizers Working Group as an Advisory Member. After a year with the group in my advisor position in 2021, in 2022 I was asked to serve as a Board Member.  I accepted and once on the board I teamed up with Leslie Glynn to work on the Events Information Initiative where we made some improvements to the Drupal Events Page. The overall goal for the initiative is to improve the information on Drupal.org for Drupal Events and also increase the ease of finding such info.
DrupalCon Portland
DrupalCon North America this year took me to the city of Portland, Oregon for the first in-person event in two years! I was excited to be back in person and to be speaking in front of a room of people again. I delivered a talk on Non-Code Contribution titled Non-Code Contribution: Using your passion and skills to power open source. This was a take on the 2021 Drupal GovCon keynote I did with the Talking Drupal team in 2021. DrupalCon was a great opportunity to reconnect with the Drupal community and get over traveling on an airplane again. I look forward to 2023 in Pittsburgh!!
Talking Drupal
This year on the Talking Drupal Podcast we recorded our 350th show and we are still going strong. We ended the year with episode 380 and look forward to recording our 400th show in 2023. I look forward to seeing how the show grows in 2023 and what great guest / guest hosts we will have join us.
EPAM
In June I completed my first year with EPAM! It's been a blast and I'm working on a pretty interesting headless Drupal project. More to come on that in 2023. After joining the EPAM team (as I do with any organization I work with) I got to work helping to advance our Drupal community involvement. I'm happy to say we have made great progress over the past year and look forward to more in 2023. As a newcomer I was even asked to help out with a blog post post about Acquia Site Factory for the EPAM blog. Stay tuned for more exciting project updates and continued community involvement from EPAM! 
I also wanted to pause here for a second to talk about my Ukrainian co-workers. They have been a great source of inspiration and a model of perseverance during unimaginable living and working conditions. The love and support that EPAM leadership, employees, and clients continue to display is truly awe-inspiring. My hope for 2023 is that the senseless violence stops and Ukraine returns to peace.
Click here If you would like to learn more about how EPAM helps Ukraine and/or donate!
Opensource.com
One of the highest points for me this year was to write and contribute to Opensource.com. I wrote about how Open source runs on non-code contributions and how non-code contribution is important for open source and Drupal. I look forward to writing again for opensource.com and want to thank the team there for making it so easy to contribute. 
Pantheon  Hero
I applied and was accepted to be a Pantheon Hero! I was honored to join this great group of people helping Pantheon to build a quality platform and enhance their continuing support of the Drupal community. 
Welcome #PantheonHero, @johnpicozzi!😀 

John believes that we all have a responsibility to give back to the #opensource communities that have lifted us up and to share knowledge to make each other better, which makes him an excellent addition to the #PantheonHeroes program.👏 pic.twitter.com/lASacfcOIU

— Pantheon (@getpantheon) July 11, 2022
Acquia Engage
This year Acquia Engage was in Miami and I was asked to co-present a workshop on headless frontends. This was based on the project I have been working on and featured some of our learning's from the project. Miami was great, especially in Oct when New England is getting cooler. 
View Battle For The Frontend: Low Code Tools vs Headless Workshop on Notist.
New England Drupal Camp
Image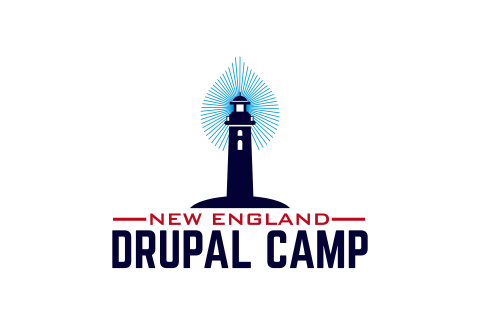 The New England Drupal Camp was back in person for it's 9th year! We had a great day of trainings and contribution on Friday with a full day of sessions and a keynote on Saturday. This years keynote was from Kaleem Clarkson who talked about Career Contributions and how community can change your life. Overall it was a great event and good to be back in person again. You can view the videos from this years event on Youtube and we even unveiled a new logo for the camp. This event wouldn't be possible without the dedicated team of folks that came together this year. I thank them for their efforts and look forward to next year our 10th. 
Drupal 10
Drupal 10 was released!! This rounded out the year happening in December and was a global celebration. The community organized a Drupal 10 Launch Party which was a day long event with short talks and networking. It was a great event and I would like to take a second to thank the organizers for doing such a great job. I'm looking forward to upgrading this site to Drupal 10 in 2023, just need a few modules to be supported. 
I also won a sweatshirt from the Drupal Association with this tweet about Drupal 10!
I was last night old when I figured this out… @drupalassoc #10DaysOfDrupal10 #Drupal10 cc @mikeherchel pic.twitter.com/6fpCb6McMk

— John Picozzi (@johnpicozzi) December 10, 2022
On to 2023...
I'm excited to enter into 2023 with some speaking engagements booked and others offered. I'll be going to my first Florida Drupal Camp in February and delivering a talk on (you guessed it) headless architecture and omni-channel web platforms. I also have two talks proposed for DrupalCon and look forward to seeing if they get accepted. I'm optimistic for 2023 and look forward to doing more work in the community and speaking at more events. I also will endeavor to blog more here at Picozzi.com. 
I close with a thank you to everyone who I worked with this year. I'm not going to name folks, as I will surely forget someone. I feel fortunate to work in and be a member of a community where so many talented people come together to build something great. I am also fortunate to have met a bunch of new folks over the last year. I look forward to growing those relationships and continuing to meet new people. 
Onward to 2023!!